The team
Guitar / ukulele / flute / saxophone: Christian Goza
~ Simone Brocard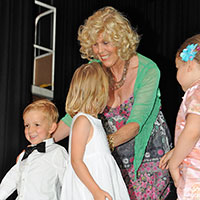 Founder of Ludissima. From a family of musicians and painters. Fully trained as a teacher by the Conservatoire Cantonal de Geneve and by a French concert performer , thus acquired her love for the magic and emotions of music.
From this inheritance, Simone created Ludissima's philosophy with the intention of passing on the baton to all her pupils and students.
Initially taught piano in Valais under the Conservatoire Cantonal who were seduced by her original teaching methods and by the impressive results she achieved..
~ Fabio Falcone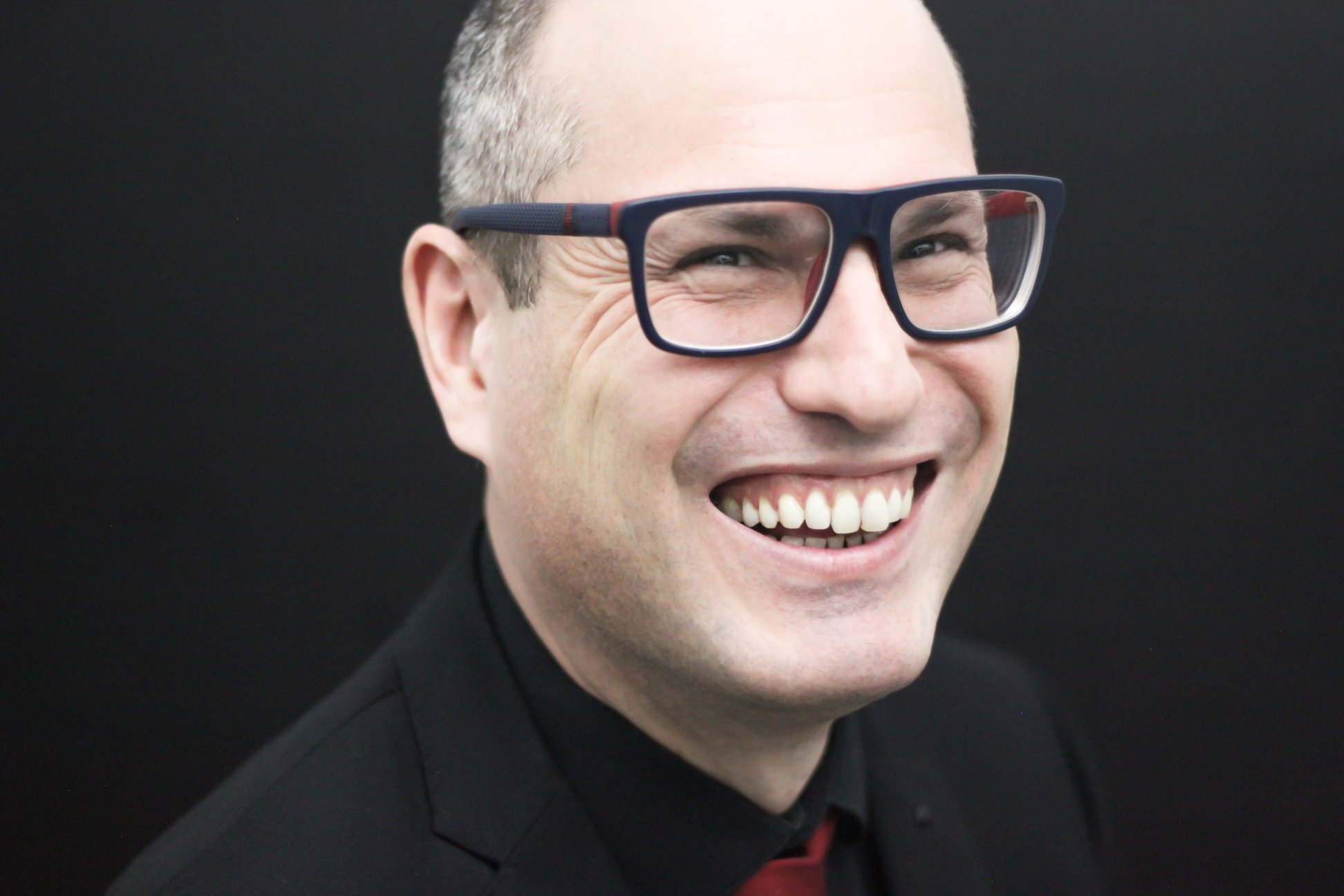 Fabio Antonio Falcone began his music studies in Italy, where he obtained a diploma in piano and harpsichord at the Conservatorio Rossini in Pesaro. He rapidly developed an interest in early music, focussing on the repertoire of the sixteenth century, and continued his training with Bob van Asperen in the Netherlands in harpsichord and period performance practice. He went on to study Renaissance music with Francis Biggi in Switzerland and obtained a Master's degree in music pedagogy at the Haute Ecole de Musique in Geneva. In addition to his performing activities he is an enthusiastic teacher.
I believe in a continuously evolving pedagogical vision that, rather than dwelling on specific technical objectives, is open to interdisciplinary contributions and the human factor. The Ludissima environment is ideal for applying this educational approach.
~ Francisco Fernandez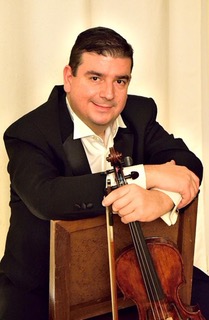 A native of Cordoba from a family of musicians, Francisco learned violin from a young age with his pianist father and violinist sister, later continuing his music studies at the Conservatorio Superior in Cordoba and the Conservatorio Superior del Liceu in Barcelona with the violinist Gonçal Comellas. He participated in a number of master classes with artists such as Vadim Brodsky, Ruggiero Ricci and Yehudi Menuhin. First violin and section leader in different chamber and symphony orchestras in Barcelona and Malaga, Francisco also has made numerous recordings as orchestra member and soloist. He has taught the violin in Spain and abroad speaking Spanish, English, French and Italian. Now based in Switzerland, he plays in various musical ensembles in a large variety of musical styles (classical, contemporary and modern).
I am delighted to join the team at Ludissima, whose innovative pedagogical approach provides teachers and pupils with such a different and enriching learning experience.
~ Christian Goza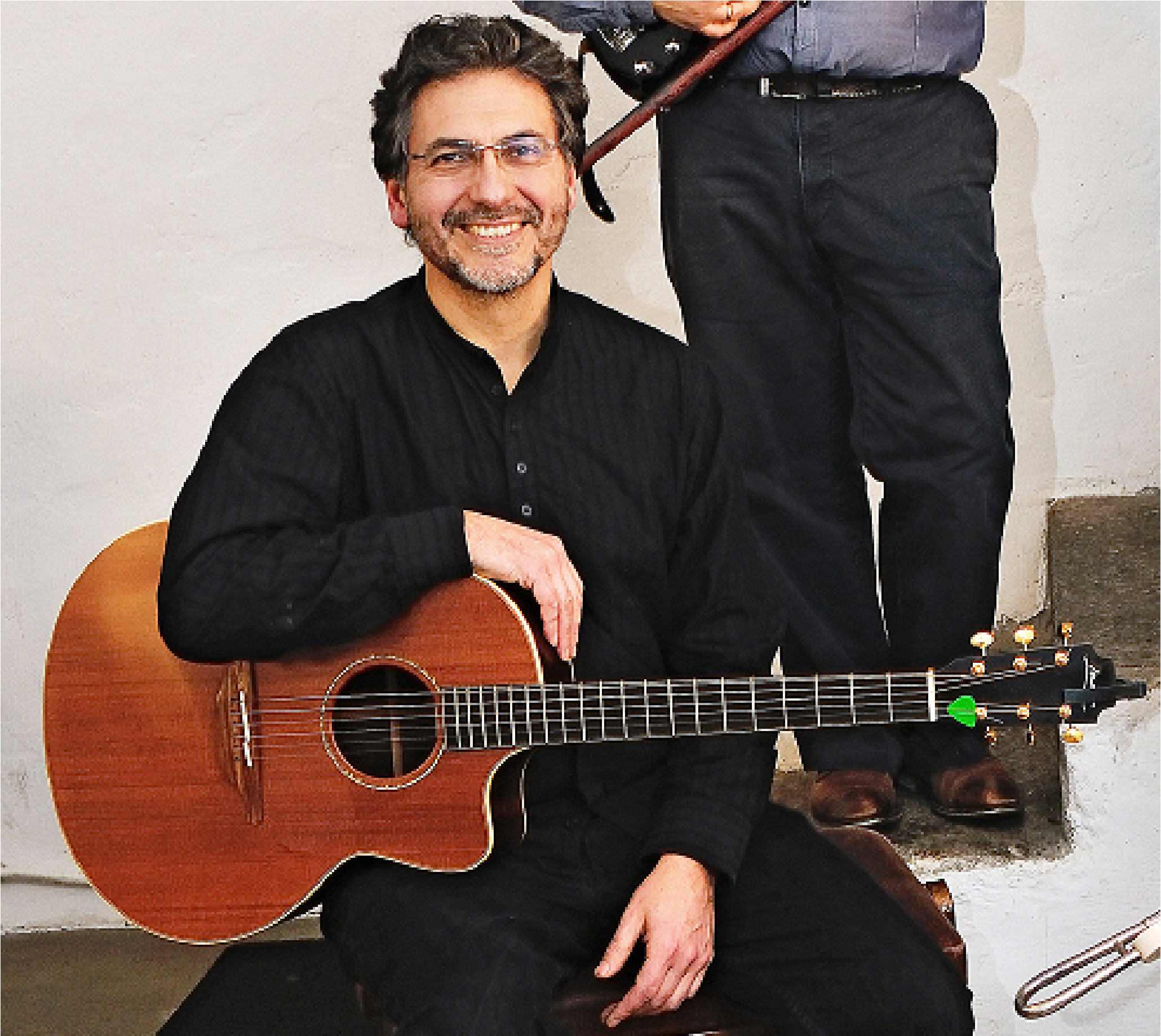 From Santiago du Chili, Christian arrived in Geneva With his classical guitarist diplôma in hand granted by his professor, Fernando Carrasco. To this, he added 2 new instruments : Flute and Saxophone Alto & Soprano.
Christian, not stopped by his classical background, openned himself and was attracted to acquire all style of music ranging from Pop, Jazz, South American folksongs, Celtic music and so on
He dedicates himself to the passion he has for the worldmusic types.
Christian enchants his public playing into various groups, such as Mariachi Quetzal and Quilapayun respectively Mexican and Andean folksongs as well as new Chilian music and also within "Alouane", a celtic musical group.
He teaches Guitar in all its facets ; Flute, Saxopphone and also several South American instruments (Quena, Pan's flute, Charango and Venezuelian Cuatro..
Joining the Ludissima Team is very natural for Christian as, as he says in his own words "I am to be part of the Ludissima Academy because I fully adhere to its teaching philosophy which is totally in With my own conception of teaching music."
~ Scott Terzaghi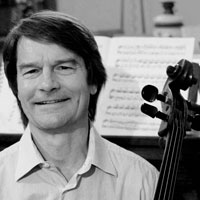 From the USA, where he began the cello at age 8, to New Zealand where he received a Queen Elizabeth II Arts Council grant for further study, Scott Terzaghi travelled to Europe to finish his musical training, first in Paris with Radu Aldulescu, then in Geneva with Pierre Fournier and Guy Fallot at the Conservatoire de Genève.
To his permanent appointments as principal cello with the Orchestre Philharmonique de Nice (France), principal cello with the Orquesta Ciudad de Granada (Spain) and principal cello with the Orchestra del Teatro Bellini di Catania (Italy) can be added his solo concerto performances with orchestras in France, Spain, Italy, New Zealand and Morocco.
Scott has performed many cello and piano recitals in those same countries as well as in Switzerland, Japan, Greece and Lithuania. He has recorded a large number of sonatas and trios for Radio New Zealand-Concert FM and played in film soundtracks (notably An Angel at My Table by Jane Campion).
Scott also twice held the position of Lecturer in Cello at the University of Otago in Dunedin, New Zealand (1982-1983 and 1999-2001).
He teaches in French, English and Italian.
"I am pleased to join Ludissima as the school's pedagogical approach marries the joy of making music to the learning of the skills needed to do so a philosophy that meets my own conception of teaching."